Originally Published 10-13-22
Our large inventory of stock items means we can accommodate any size machined part,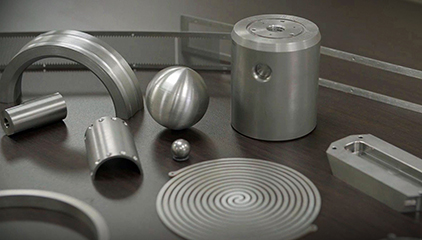 and quickly. If you are looking for large custom machined parts with unique sizes and shapes we have an assortment of in-stock inventory to satisfy your need for raw materials or the machining capability to make the part for you.
See the options below for large stock items. Any time that can be added to your cart is in stock now and can be shipped as soon as same business day.
Is your part large in 3 dimensions? Try these product options:
Is your part thin and wide/long? Try these product options:.

Large Sheets/Plates:

Thick/Wide/Assorted Parts



If you have any questions feel free to reach out to our team.
Fill out our Quote Form give us a call at 1-800-626-0226 or 1-630-325-1001 or email us, mts@tungsten.com.
Related Tips
Midwest Tungsten Service manufactures high-temperature furnace components of molybdenum (including TZM and Lanthanum-doped moly), tungsten and tantalum.
Midwest Tungsten Service carries stock weights and custom manufactures chassis and rail weights for high-performance vehicles.